Anya & Niki
Regular price
Sale price
$225.00
Unit price
per
Sale
Sold out
This mesh duffel bag has loads of pockets and interior organization. The perfect bag for daily workouts and weekend adventures. Black mesh with our signature leather trim and handles, finished off with a leather bottom, removable shoulder strap and easy to clean glossy liner.
Content:
- Mesh
- Leather
- Imported
Size:
- Width: 18"
- Height: 12"
- Depth: 7"
- Handle Drop: 10"
Share
View full details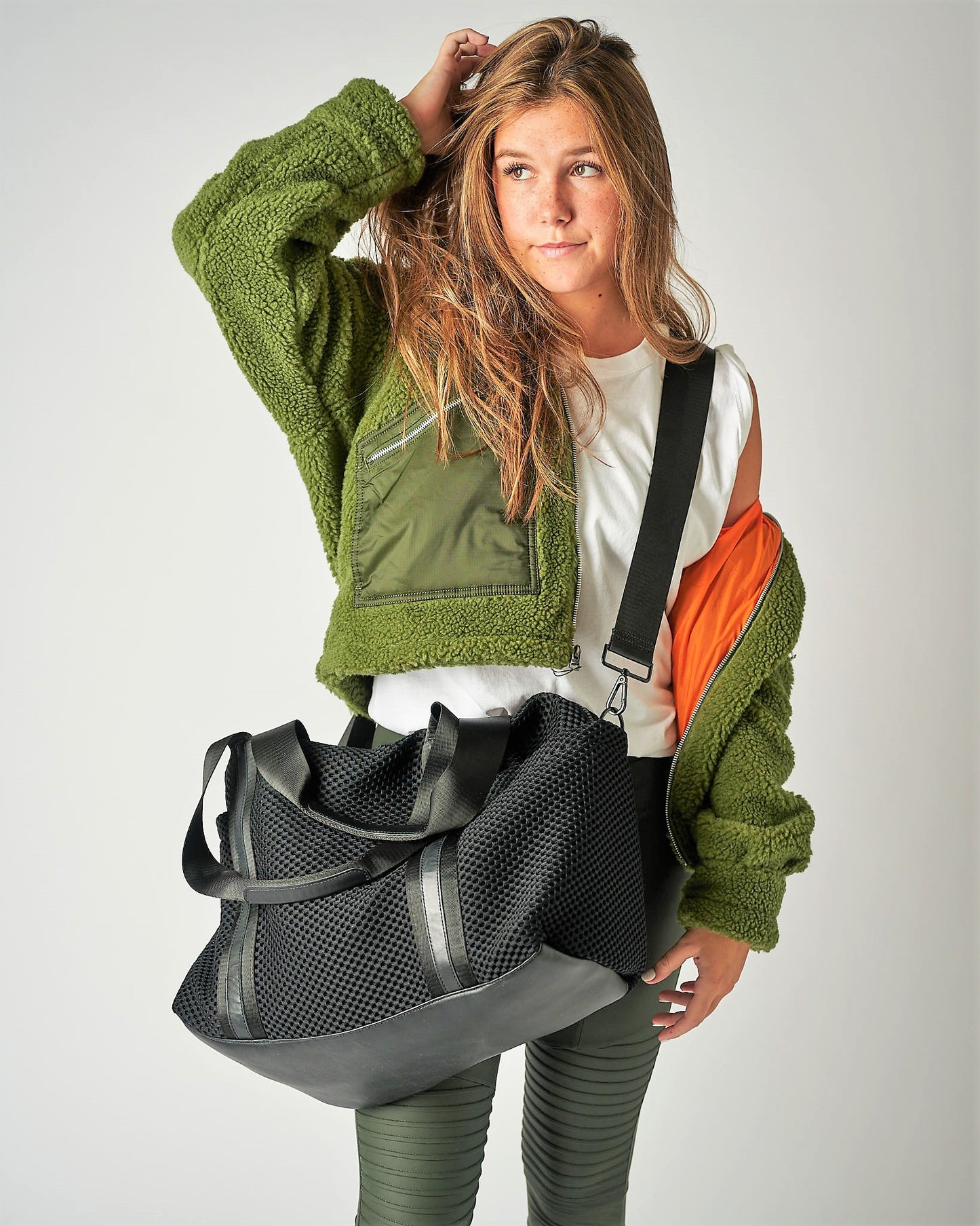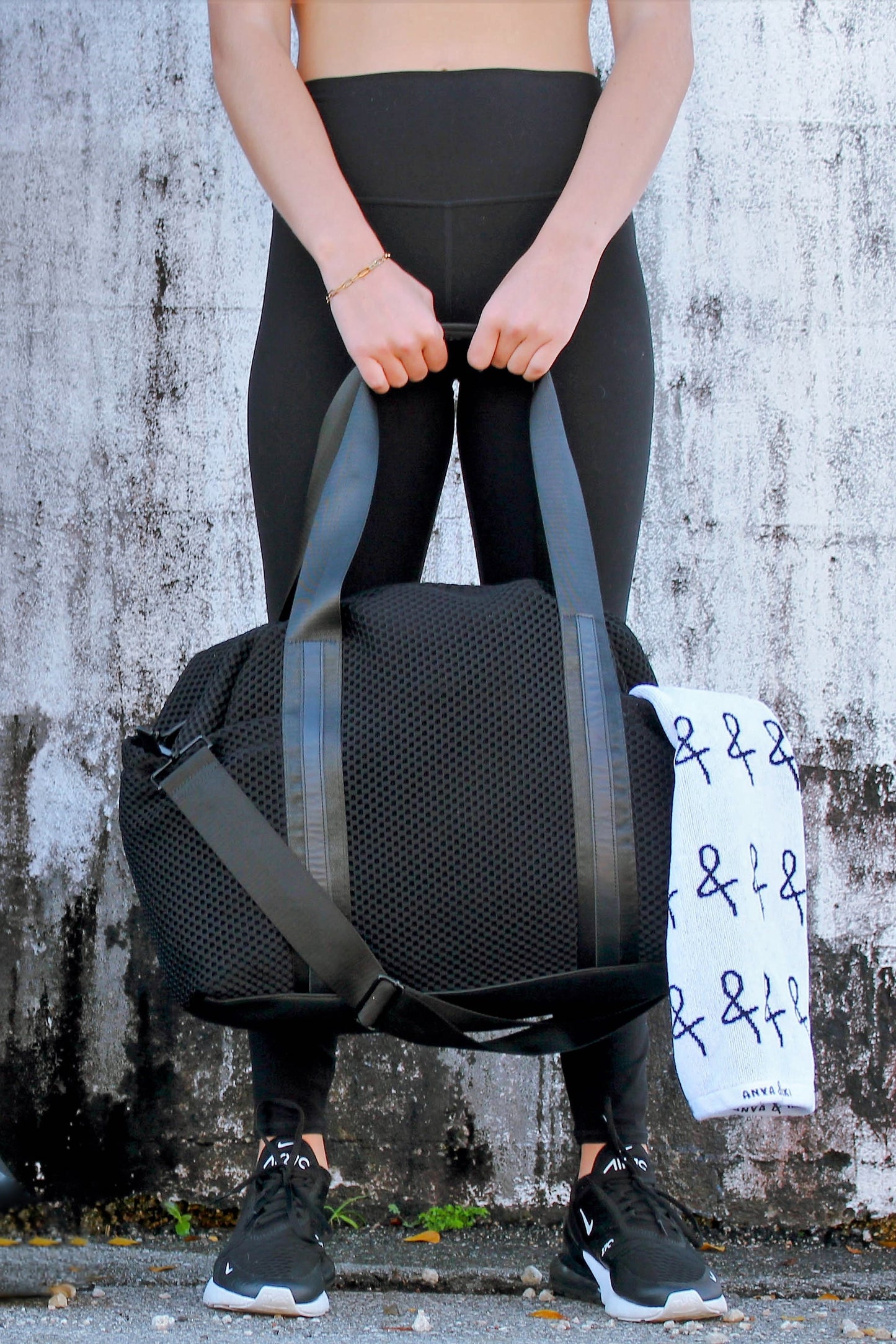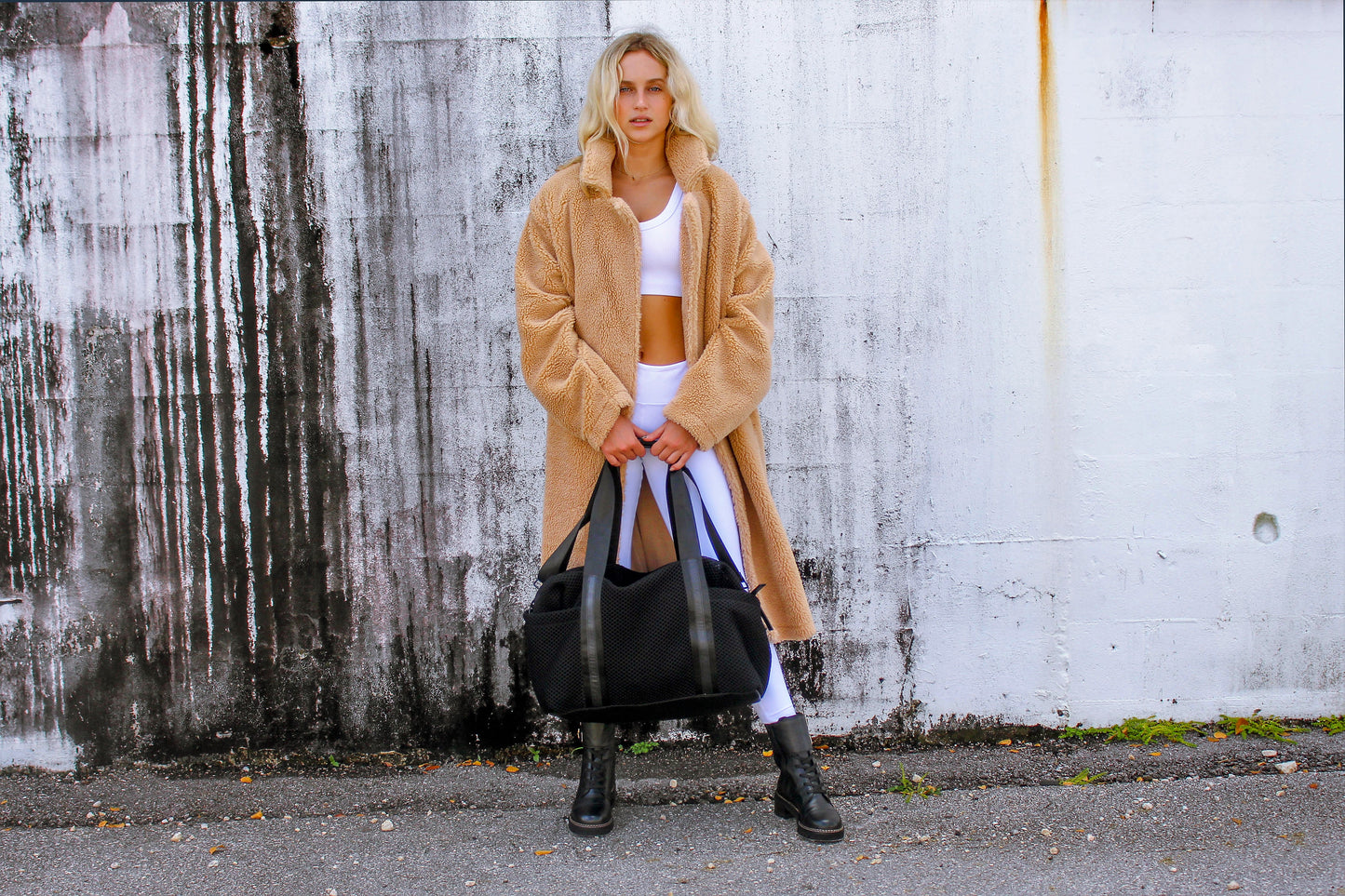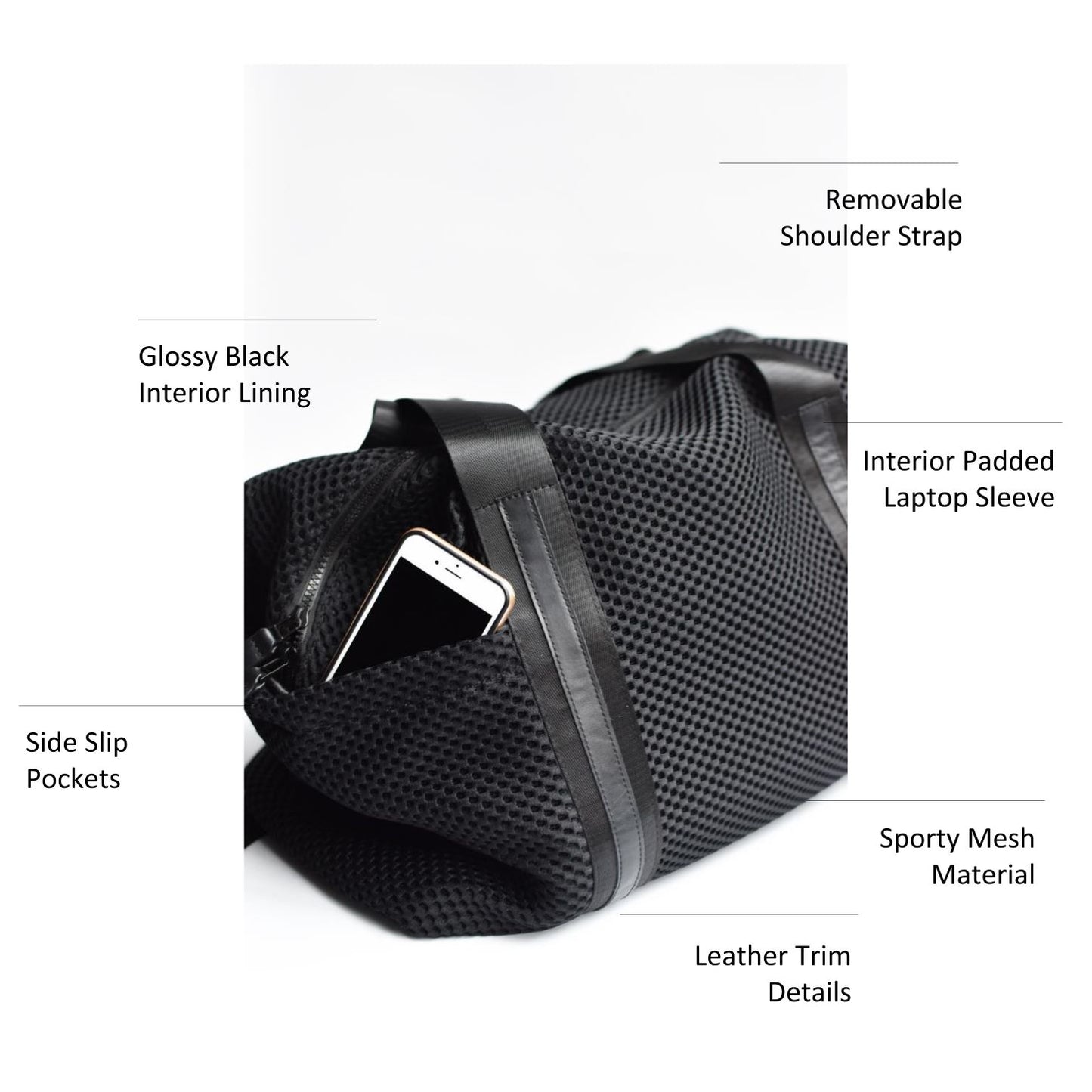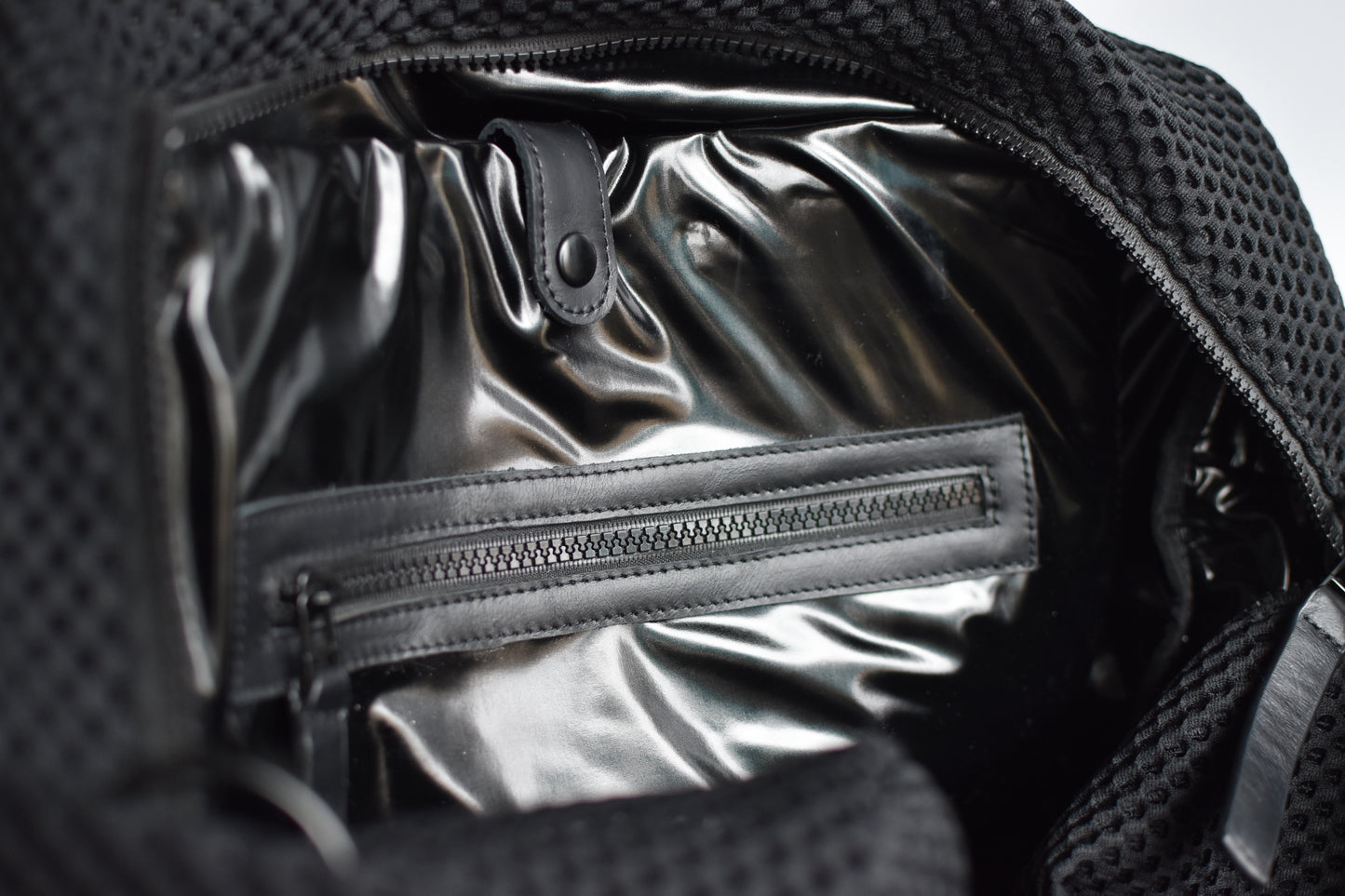 Great duffel
I attended the Anya & Niki pop up event in Naples and fell in love with ALL their bags. I bought the Stanton and the Vero. They work so well together.
I'm going to swap out my lululemon gym bag for this Stanton duffel. I can't wait for the gyms to open again so I can rock this!
Perfect gym bag!!
I have been getting a lot of my boxing friends asking me where I got my cute new bag!! Just perfect to carry my boxing gloves and gym stuff!!! It's the perfect mix of fashion and function!! Love all the pockets inside and if the inside gets a little sweat or recovery drink spilled in it. Wipe and go!! Coming back for more!!! Perfect investment for my healthy and strong! ( well and to look cute ;) )
Great travel bag
I am so obsessed with this bag for travel!
It holds so much and is so light.
I like the mesh material and the leather bottom.
It's super cute paired with my Vero and Davie Bags. They all kinda match.
It fits under the seat of a plane if you don't have it loaded up and when I had it packed totally full it fit on its side under the seat in front of me on the plane.
The adjustable shoulder strap is a nice addition for carrying options.
Great gym bag
My gym just reopened so I finally got to use this bag.
I love it! I like the size and that it's not heavy. I really like the liner because I can put my wet clothes in there.
I will use this bag all the time.
Love this bag
I traded out my Louis Vuitton duffle for this bag—need I say more?!
Great quality! Love the mesh and leather. Love the wipeable lining for sweaty gym clothes.
These guys know what they are doing.